Marlon Williams
Regular price
Sale price
$29.00 USD
Unit price
per
Sale
Sold out
Marlon Williams' acclaimed 2018 album Make Way For Love on Vinyl LP.
***
Marlon Williams has, quite simply, one of the most extraordinary, effortlessly distinctive voices of his generation – a fact well known to fans of his first, self-titled solo album, and his captivating live shows. An otherworldly instrument with an affecting vibrato, it's a voice that's earned repeated comparisons to the great Roy Orbison, and even briefly had Williams, in his youth, consider a career in classical singing, before realising his temperament was more Stratocaster than Stradivarius.

But it's the art of songwriting that has bedeviled the Aotearoa artist, and into which he has grown exponentially on his second album, Make Way For Love. It's Williams like you've never heard him before – exploring new musical terrain and revealing himself in an unprecedented way, in the wake of a fractured relationship.
Like any good New Zealander, the artist doesn't boast or sugarcoat: songwriting is still not his favourite endeavour. "I mean, I find it ecstatic to finish a song," he explains. "To have done one doesn't feel like an accomplishment as much as a relief and maybe a curiosity, you know? To have come through to the other side and have something. But it certainly always feels messy."
In the past, his default approach to was storytelling. On 2015's Marlon Williams, the musician took a cue from traditional folk and bluegrass, and wove dark, character-driven tales: 'Hello Miss Lonesome', 'Strange Things' and 'Dark Child'. But when it came to sharing his own life in song, he was more reticent. "I've always had this sort of hang up about putting too much of myself into my music," he admits. "All of the projects I've ever been in, there was a conscientious effort to try and have this barrier between myself and the emotional crux of the music. I've loved writing characters into my songs, or at least pretending that it wasn't me that it was about."
Sensing that people wanted more Marlon from Marlon, on album number two he was determined to deliver. And while he's still a firm believer in the art of cover songs – his live shows regularly feature covers of songs by artists ranging from Townes Van Zandt to Yoko Ono – Williams wanted the new record to be all original material. By the autumn of last year, with a recording deadline looming the following February, it was crunch time for the musician, a reflexive procrastinator. "I hadn't written for two years!" he recalls. What was needed was a lyrical spark. A triggering event, perhaps. As it turns out, life delivered just that.
In early December, Williams and his longtime girlfriend, musician Aldous (Hannah) Harding, broke up – the end of a relationship that brought together two of Down Under's most acclaimed talents of recent years, who'd managed to navigate the challenges of having equally ascendant – though separate – careers, until they couldn't. While personally wrenching, the split seemed to open the floodgates for Williams as a writer. "Then I wrote about 15 songs in a month," he recalls. The biggest challenge? Condensing often complex, conflicted emotions and doing them justice. "Just narrowing the possibilities into a three-minute song makes me feel dirty," he explains. Also, not making a break-up record that was too much of a downer. "I had a lot of good friends saying, 'Don't worry about sounding too sad,'" he says. "They were saying, 'Just go with it.'"
Sure enough, while Make Way For Love draws on Williams' own story, in remarkably universal terms it captures the vagaries of relationships that we've all been through: the bliss (opener 'Come To Me'); ache ('Love Is a Terrible Thing', a ballad that likens post break-up emptiness to "a snowman melting in the spring"); nagging questions ('Can I Call You', which wonders aloud what his ex is drinking, who she's with, and if she's happy); and bitterness ('The Fire Of Love', whose lyrics Williams says he "agonised over" more than any).
On 'Party Boy', over an urgent, moody gallop that recalls his last album's 'Hello Miss Lonesome', Williams conjures the image (a composite of people he knows, he says) of that guy who has just the stuff to keep the party going 'til dawn, and who you might catch "sniffin' around" your "pride and joy." There's 'Beautiful Dress', on which Williams seems to channel balladeer Elvis on the verse and the Future Feminist herself, Ahnoni, on a lilting, tremulous hook; in contrast, the brooding 'I Didn't Make A Plan', casts Williams as the cad. In a deep-voiced delivery akin to Leonard Cohen – unusual for the singer – he callously, matter-of-factly tosses a lover aside, just cuz. It's brutal, but so, sometimes, is life. And there's 'Nobody Gets What They Want Anymore', a duet with Harding, recorded after the two broke up, with Williams directing Harding's recording via a late-night long distance phone call. "It made the most sense to have her singing on it," he says. "But it wasn't that easy to make that happen."

Williams flipped the script recording-wise as well. After three weeks of pre-production five doors from his mother's house in his native Lyttelton, New Zealand (for several years, Williams has made his home in Melbourne) with regular collaborator Ben Edwards – "really the only person I'd ever worked with before" – Williams and his backing band, The Yarra Benders, then decamped 7000 miles away, to Northern California's Panoramic Studios, to record with producer Noah Georgeson, who's helmed baroque pop and alt-folk gems by Joanna Newsom, Adam Green, Little Joy and Devendra Banhart. "I was a really big fan of those Cate Le Bon records he did [Mug Museum, Crab Day]," Williams says. "I was obsessed with those albums."

If the idea in going so far from home to make the new record was to shake things up and get out of his Kiwi comfort zone, Williams succeeded – to the point where at first he wondered if he'd gone too far. "The first couple of days I nearly had a breakdown," he recalls. "Just cause I got there and I'm working with Noah on this really personal record having only met twice before over a coffee. I was like, 'I wish we'd talked about it a little bit more' and figured out exactly how the dynamic was going to work."
Williams is a worrier. But he needn't worry. He and Georgeson settled into a zone over 12 days of recording, helped by the bonding experience of what Williams describes as the "greatest prank of all time", with Georgeson convincing both Williams and his multi-instrumentalist bandmate Dave Khan that there was a ghost in the studio, using an effect on his keyboard. Georgeson made his mark on the record as well, adding a fresh perspective on songs that had been well developed in pre-production, and alongside the incredible performances by The Yarra Benders, they have, in Make Way For Love, a triumph on their hands.
The record also moves Williams several paces away from "country" – the genre that's been affixed to him more than any in recent years, but one that's always been a bit too reductive to be wholly accurate. Going back to his high school years band The Unfaithful Ways and his subsequent Sad But True series of collaborations with fellow New Zealander Delaney Davidson, and on through his first solo LP, Williams has proven himself plenty adept with country sounds, but also bluegrass, folk, blues and even retro pop. "I think I've always been sort of mischievously passive when people use that term ["country"] to describe me," he says. "I like letting labels be and sort of just play that out." Make Way For Love, with forays into cinematic strings, reverb, rollicking guitar and at least one quiet piano ballad, is more expansive – while still retaining, on 'Party Boy' and 'I Know A Jeweller', some cowboy vibes, the record will likely invoke as many Scott Walker and Ennio Morricone mentions as it does country ones. "I think just having the time," he explains, "and having just finished a cycle of playing these quite heavily country-leaning songs for the last three or four years, and playing them a lot, has definitely pushed me into exploring other things."
As ever, you can expect some memorable videos with the new album. As reluctant as he's been to put his lyrical heart on his sleeve in the past, Williams has never been shy about visuals and the more performative aspects of his art. Unlike many of his folk and alt-country brethren, Williams embraces the chameleonic possibilities offered by music videos. Since The Unfaithful Ways, he's appeared in nearly all of his videos, assuming a variety of characters – multiple ones, in the Roshomon-like 'Dark Child'. He's gotten naked and visceral, in 'Hello Miss Lonesome' and loose and playful in this past summer's one-off, 'Vampire Again', which saw Williams as a goofy Nosferatu – his most lighthearted persona to date. "For me, I think that ambiguity is such an important part of my process and my art," he explains, "that [videos are] just another way to further muddy the waters, you know? And I look for that, I think." He'll further muddy the waters with a new video for opening single 'Nobody Gets What They Want Anymore', directed by Ben Kitnick, in which Williams plays an overwhelmed waiter at a restaurant full of demanding hipsters.

On the live front, Williams – who's been a road dog in recent years, touring with Justin Townes Earle, Band Of Horses, City & Colour and Iron & Wine's Sam Beam – had a comparatively low-key 2017, though appearances at Newport Folk Festival, Pickathon and Into The Great Wide Open kept him in game shape, not to mention February support dates in New Zealand for none other than Bruce Springsteen. In 2018, Williams will head out on a 50 plus date world tour, taking the music of Make Way For Love far and wide. They're songs that need to be heard by anyone who's ever loved, and lost, and loved again.

If "breakup record" is a trope – and certainly it is – then Marlon Williams has done it proud. Like the best of the lot – Beck's Sea Change, Bon Iver's For Emma, Forever Ago, Phosphorescent's harrowing 'Song For Zula' and Joni Mitchell's masterpiece Blue (written perhaps not coincidentally, following her own break-up with another gifted musician) Make Way For Love doesn't shy away from heartbreak, but rather stares it in the face, and mines beauty from it. Delicate and bold, tender and searing, it's a mightily personal new step for Williams, and ultimately, on the record's final, title track, he dusts himself off and is ready to move forward. Set to a doo-wop backdrop and in language he calls "deliberately archaic", that superb voice sings: "Here is the will/ Here is the way/ The way into love/ Oh, let the wonder of the ages/ Be revealed as love."

– John Norris
Tracklist

Come To Me
What's Chasing You
Beautiful Dress
Party Boy
Can I Call You
Love Is A Terrible Thing
I Know A Jeweller
I Didn't Make A Plan
The Fire Of Love
Nobody Gets What They Want Anymore
Make Way For Love
Share the look
View full details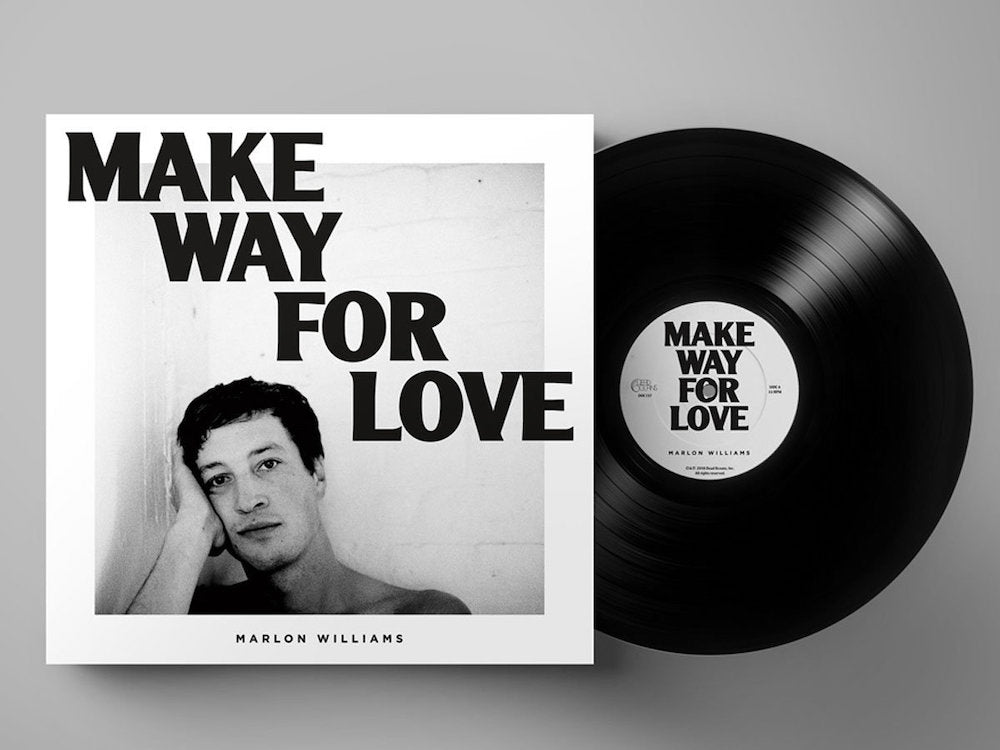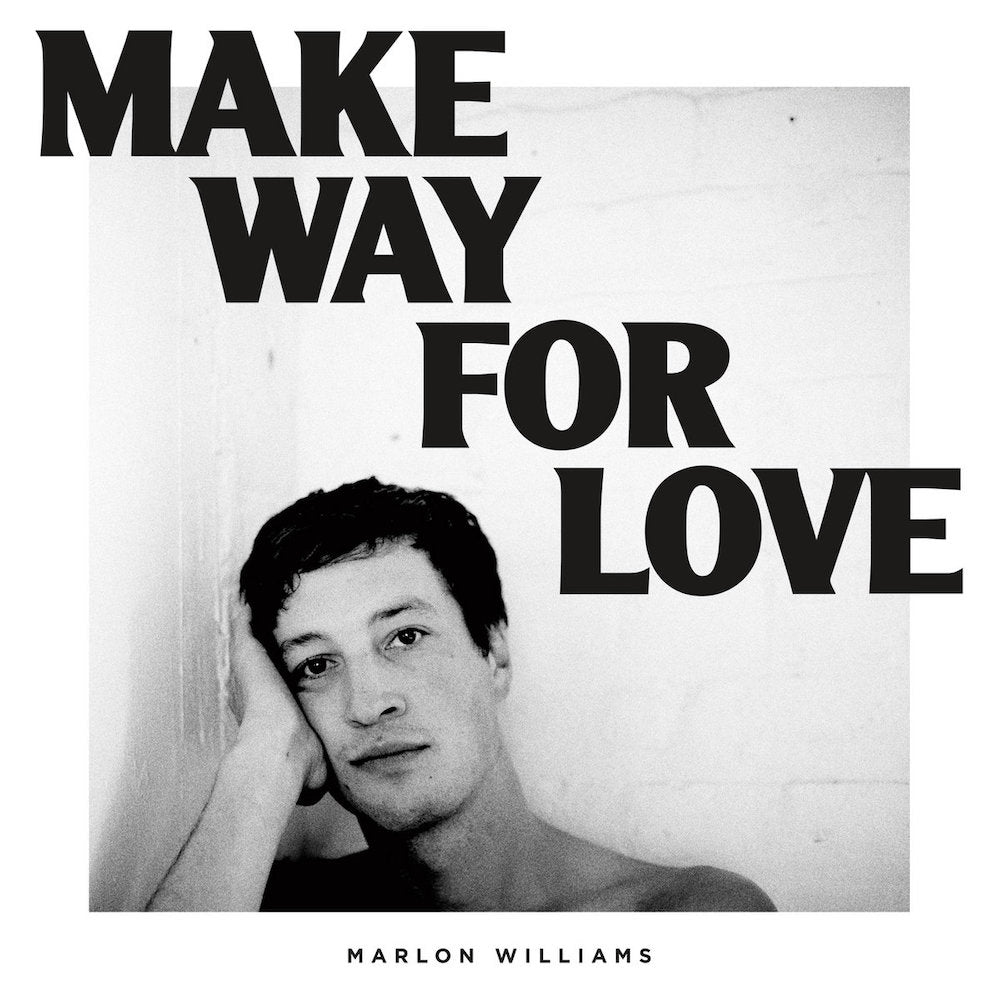 FAQS
Shipping

Your order should arrive within 2-3 business days of being shipped. You'll receive a tracking number via email when it's been sent.

If you wish to purchase multiple items, please add them all to your cart before you check out. Unfortunately we can't combine orders once they've been placed.
Pre-Order Info

Pre-Orders are sent the week of an item's release.

Note: If you order an In-Stock item with a Pre-Order, these items will ship when the Pre-Order becomes available. We can't ship items separately if they're purchased together in one transaction. We recommend purchasing Pre-Order items in a separate transaction to avoid delays on your other goodies.
Returns & Refunds

Our policy lasts 30 days. To be eligible for a refund or return, your item must be unused and in the same condition that you received it. It must also be in the original packaging.